The Tulsa Series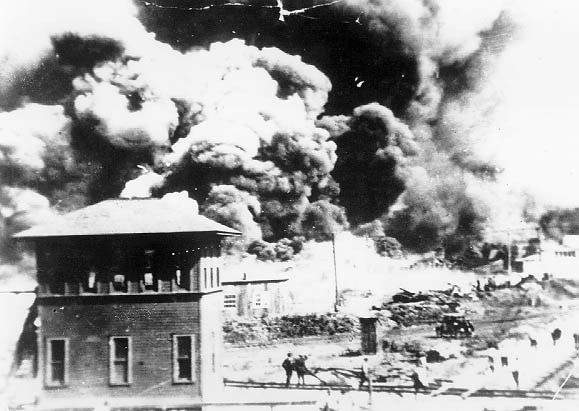 All four titles of the Tulsa Series books are set against the backdrop of the infamous 1921 Tulsa Race Riot. Tulsa Tempest, Tulsa Turning, Tulsa Trespass, and Return to Tulsa star two sets of characters whose lives are intertwined and are forever changed because of the events of the riot. These Christian historical romance novels take readers into the midst of the cauldron of hate and prejudice that prevailed in this era.
Click cover or title to access Kindle Store website.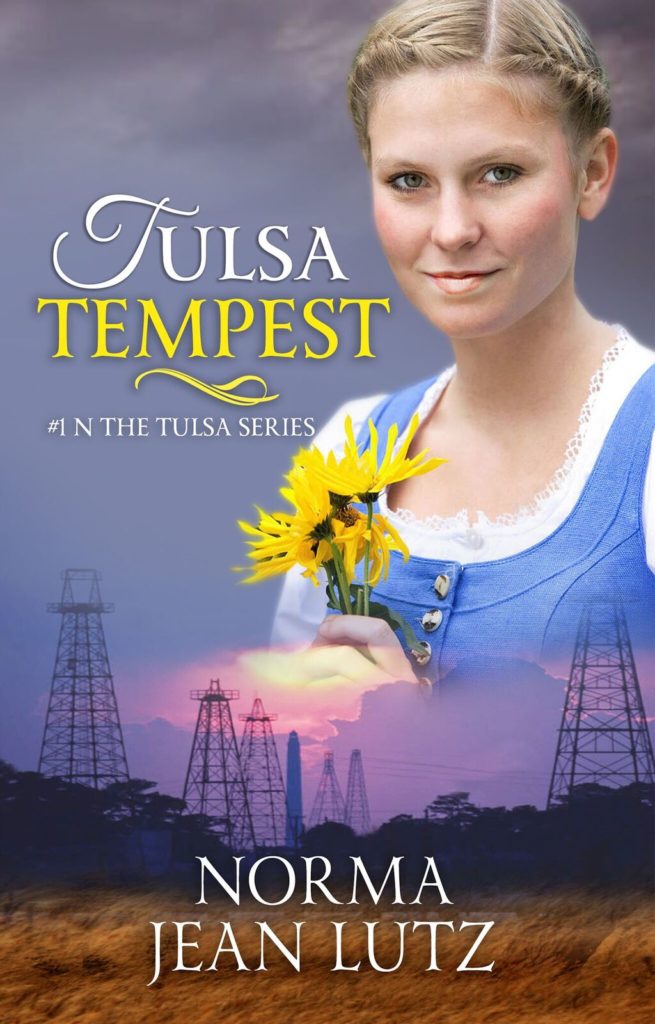 When country girl Tessa Jurgen learns that her bootlegging father has promised her in marriage to a man she doesn't love, she seeks refuge in the supposedly progressive boomtown of Tulsa, Oklahoma.  The year is 1921. As governess to the children of an oil baron, Tessa is befriended by the black household servants, Chloe, Jasper, and Pole.  Together they become a true family. But the handsome schoolteacher Gaven MacIntyre is also interested in forming a partnership with Tessa, despite his worry that she is "overly friendly" to black people.
Racial tensions remain at a simmer until Jasper and a friend are accused of "accosting" a white girl.  Will Tessa stand up for what she knows is right, even if it means losing Gaven? Or will she be drawn into Tulsa's tempest of prejudice and hatred?
Review of Tulsa Tempest
The Tulsa series are historical fiction. Norma Jean has done careful and exhaustive research to accurately portray Tulsa during the time surrounding the Tulsa Race Riots. Not only are the books historically accurate, but the are suspensful and engaging as well. The books are definitely Christian fiction, but they do not come across as "preachy." Christian values are integrated into the story line but not in such a manner that would turn off someone who doesn't share those values. This series is definitely worth the read!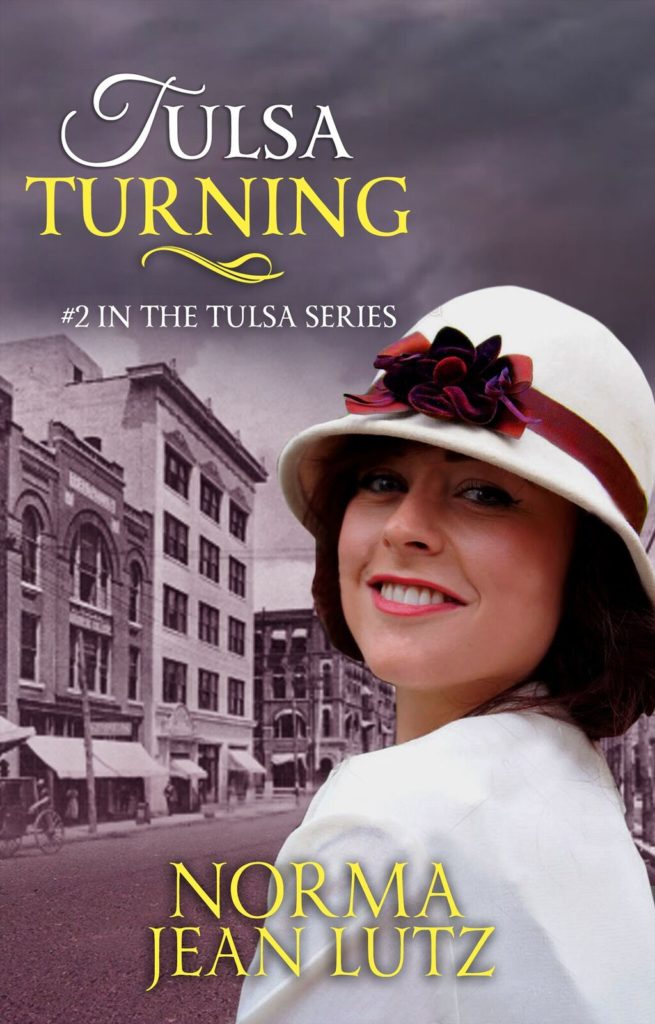 When Clarette Fortier is on assignment, the competition had better run for cover.  An up-and-coming reporter for a New York newspaper, Clarette is now in Tulsa, hot on the trail of the story of the race riots that plagued that city.
When Clarette is not on assignment, she is as determined to find the right man as the inside scoop.  Shelby Harland is her current date du jour, a man who knows how to show a woman a good time.  Also vying for her byline is Erik Torsten, but Clarette feels uncomfortable when he mentions God and the Bible.
Accustomed to finding the truth whatever the cost, Clarette may not foot the bill this time.  Her job is in jeopardy, she's received threats from the Klan, and the next Tulsa Tribune obituary may well be her own.

Tessa Jurgen knows all too well that prejudice and hatred do not vanish overnight.  Because of her past, the man she loves has been falsely arrested and thrown in jail.  Because of her past she cannot forgive herself or her adversaries, and she cannot begin to share her burdens with the Lord.
Yet her happy memories keep resurfacing.  When Gaven MacIntyre asked her to marry him, Tessa felt secure and cherished for the first time in her life.  Now those memories leave only a bitter aftertaste.
There's turmoil in Tulsa, and also in the brave heart of one woman. Will Tessa be yet another victim of an unforgiving world?  Or the victor lifted high by the only force  greater than hate?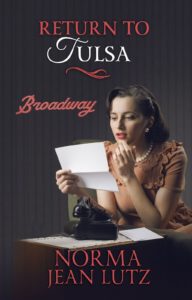 Erik and Clarette Torsten are committed to each other and to God.  After all, together they had survived the race riots back in Tulsa.  So surely they can face a little small-town prejudice in Erik's hometown.
But when a flood drives their small weekly newspaper out of business, Clarette is secretly relieved to have a reason for going back to New York. In New York people won't look down their noses at her for being a new Christian. And in New York, Erik can experience the excitement of scooping stories for a big city newspaper.  Best of all, in New York surely Clarette's dream will come true and the play she has written will make it to Broadway.
Erik is determined to see that Clarette's dreams do come true.  But at what cost to their marriage? And more importantly, at what cost to their relationship with God?